The Grossglockner race –
a skiing race with tradition
Seven before there were prepared pistes and ski lifts in the Grossglockner/Heiligenblut ski resort, daring participants hurtled from the peak of Grossglockner down to the Pasterze glacier: the "Glockner Race" was held for the first time in 1933.
The Grossglockner/Heiligenblut ski resort was not made accessible to skiing enthusiasts until the year 1958 and the first lifts were installed.
The legendary ski race on the highest mountain in Austria established itself over the years and gained renown both nationally and internationally. The last official "Grossglockner Race" took place in 1967 and left a gap in the landscape of Austrian skiing events for ambitious skiers.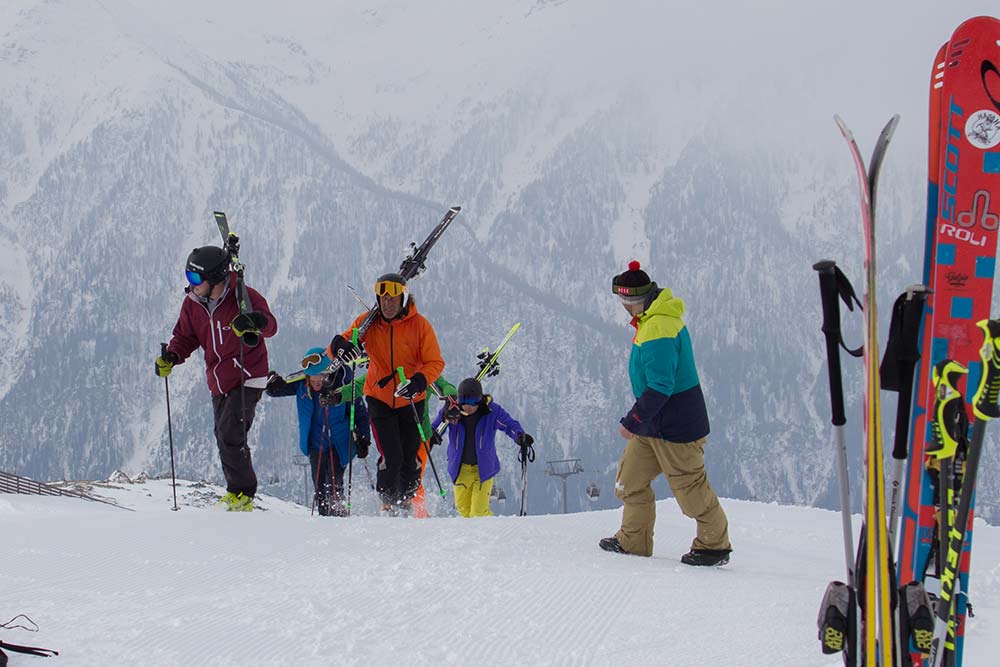 In the year 2018, 51 years after the last audacious racers conquered Glockner, this gap was filled again with the event "Glockner – The Race". With an innovative concept, new awards and motivated athletes, the Grossglockner/Heiligenblut ski resort is once again the venue for a unique skiing event.
Not only fame and honour await the winners, along with a challenge cup in the category "group award", but also attractive material prizes!
The competition
"Glockner – The Race" – an overview
Event
Two peaks – two descents
Two athletes form a team
Two teams can form a group
Themed outfit (optional)
Motto 2018/2019 for the outfit: "Carnival"
Awards
Team award
Best outfit
Best group (challenge cup)
Conditions
Minimum age: 18 years
Good physical condition
Good skiing ability
Entry fee
29 € without day ski pass
49 € with day ski pass